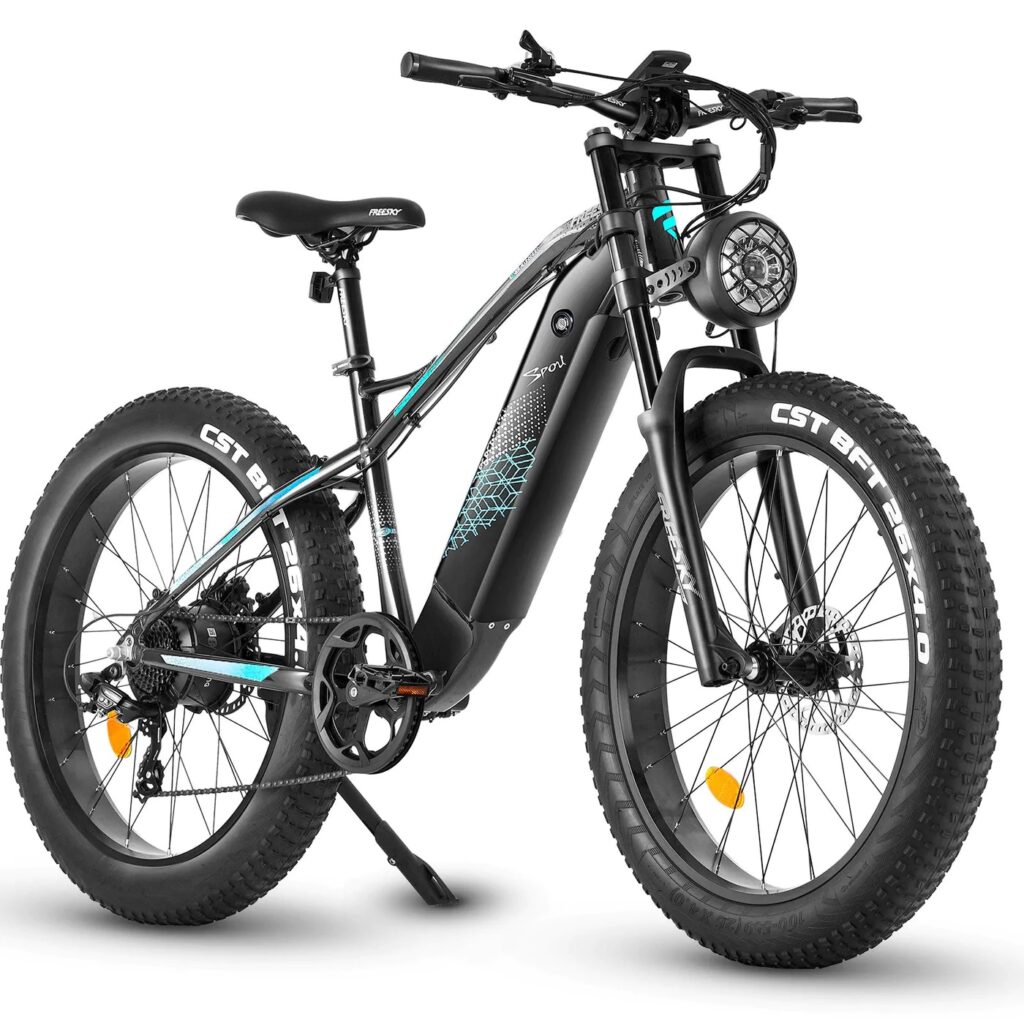 Finding the best electric bike for a 300 pound man in stock at a local e bike store is less likely these days due to electric bike shortages across the United States. Gas price increases across the world have created a huge demand for a cheaper mode of transportation. Overweight electric bike riders should be aware of performance decreases if they don't choose an electric bike made for a heavy rider. Electric bikes comes in a range of sizes and battery strengths. We've done tons of research on the best electric bikes for bigger riders. Make sure to check out our list of the best electric bikes for overweight riders below. Whether you are looking for the best electric bike for a 300lb man or the best electric bike for big guys, we've got you covered below.
Electric Bike for 300lb man
There are many electric options when you are looking for an e bike for a 300 lb man or woman. Electric bike battery as well as e bike weight limits will play a factor with any human over 300 pounds on an electric bike. Fat tire electric bikes are a great option with heavy riders so here are a few options below that come highly recommended online.
FREESKY Electric Mountain Bike
Wheels: 26″ * 4.0
Net weight: 73lbs
Load capacity: 330lbs
Charging time: 4-6 hrs
Mode: 4 working mode
Speeds: 7 speed gears
Maximum speed: 32mph
Lithium battery: 48V 15Ah
Packing Size: 62x14x32inch
Recommend Height: 5'6″ – 6'8″
Motor: 750W BAFANG Brushless Rear Hub Motor
Brake: Front And Rear Aluminum Alloy Hydraulic Power-off Disk Brakes
Mileage range: throttle mode (35-43Miles)~pedal assist mode(43-63Miles)
Front Fork: Double-shoulder hydraulic Suspension Fork with 80mm travel, with lockout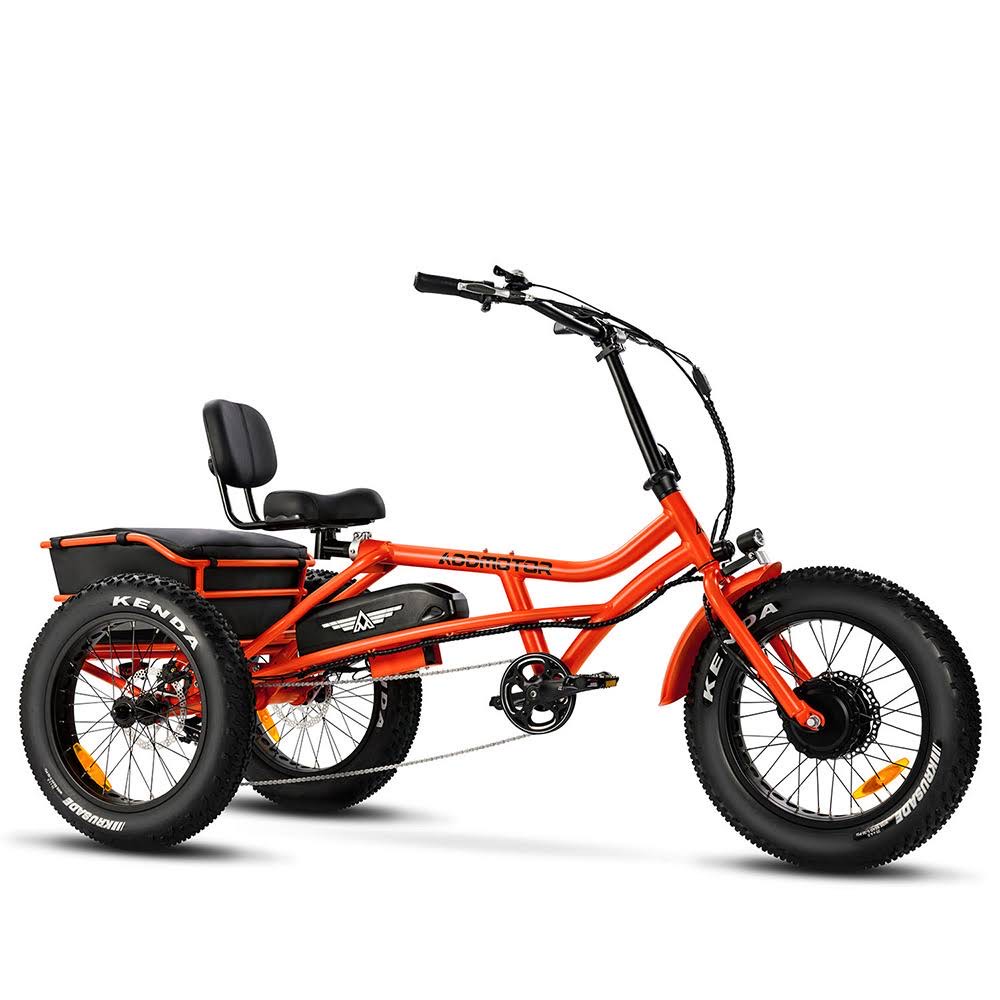 Electric Tricycle For Adults
Electric tricycle options are starting to hit the electric bike markets more and more frequently these days. Long gone are the days when a tricycle was a kid's toy. Fat tire adult tricycle bikes are a comfortable electric bike option with a ton of benefits. The Addmotor Motan electric tricycle (shown above) has excellent reviews and is widely known to be one of the best electric tricycle for adults as well as our pick for the best electric bike for seniors. If you are in the market for the best electric adult tricycle, Addmotor would be a great choice. We highly recommend getting expert assembly with all electric bikes that are shipped unassembled. The Addmotor Motan Electric Tricycle costs $125 for expert assembly that can be added on to your cart at checkout. Check out the current shipping times for the Addmotor electric tricycle here.
Electric Bike for Tall Riders
The best electric bike for a large person is always a one of the more expensive electric bikes. Electric bikes for big and tall riders need at least a 750w electric bike motor. If you can afford a heavy duty electric bike, upgrading to a 1000w electric bike motor will provide a more robust ebiking experience. Tall electric bike riders should choose a fat tire electric bike or an electric mountain bike. The smoothest riding electric bikes are fat tire e bikes and full suspension electric mountain bikes. It might be tempting to save money and get a small fat tire e bike but tall rider should avoid ebikes best for shorter legs if they want to avoid back pain over time.