Best Folding Electric Bikes For City Commuters was recently published by the ModernBiker.com team. Electric bikes are finally replacing cars for city commuters. With traffic congestion and parking woes already high in most cities, electric bikes are becoming a popular transportation option. With massive advancements in the electric vehicle market over the past few years, electric is now affordable and comfortable. In addition to 40+ mile distance ranges and average speeds in the 20-30mph, electric folding bicycles are lightweight and made for city commuters. Thinking about getting a folding electric bike? Check out who made the cut for top folding electric bikes for city commuters.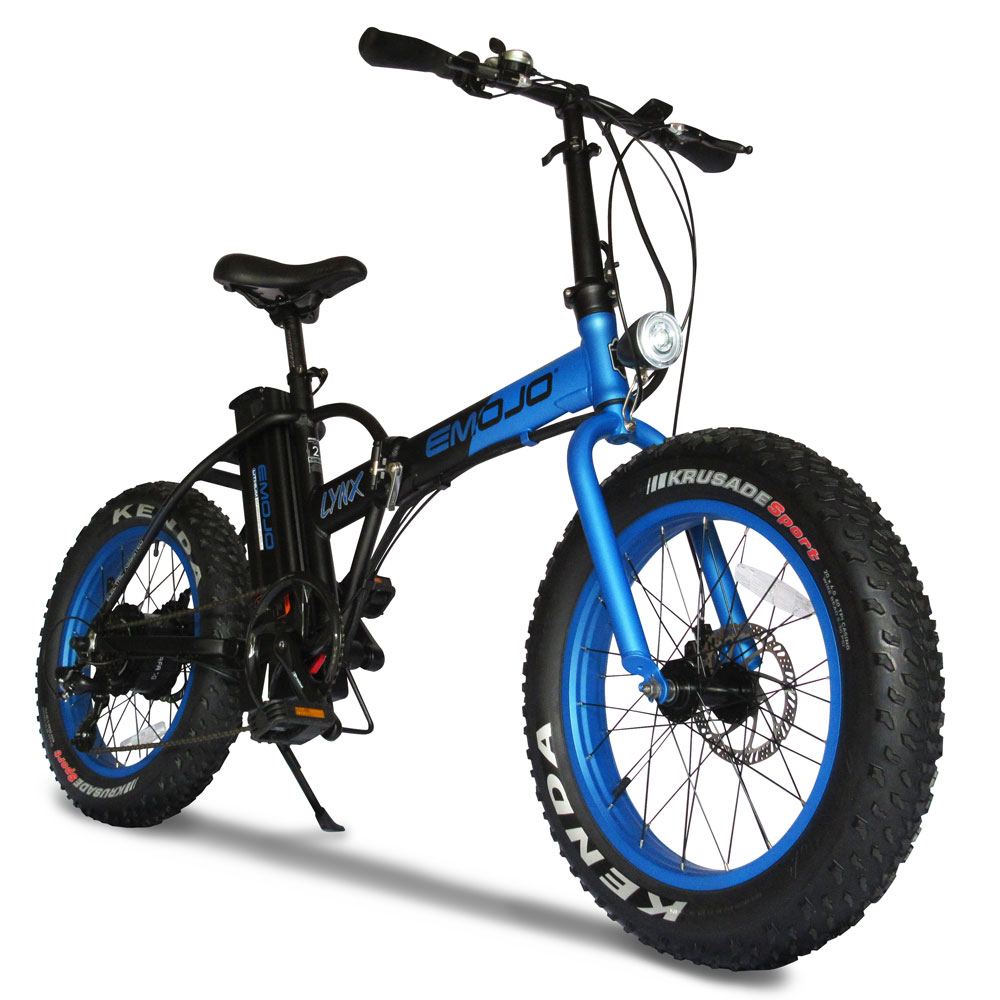 Emojo Lynx Folding Electric Bike
Emojo Lynx is prime for city commuters. Lynx's 500 watt Bafang electric motor allows for a range of 30 miles at 20 mph. The 20 inch Kendra tires are 4 inches fat resulting in a smooth, comfortable ride on a variety of terrains. The Emojo Lynx weighs 55 pounds folded up so transport and storage is convenient. The Lynx comes in 4 colors.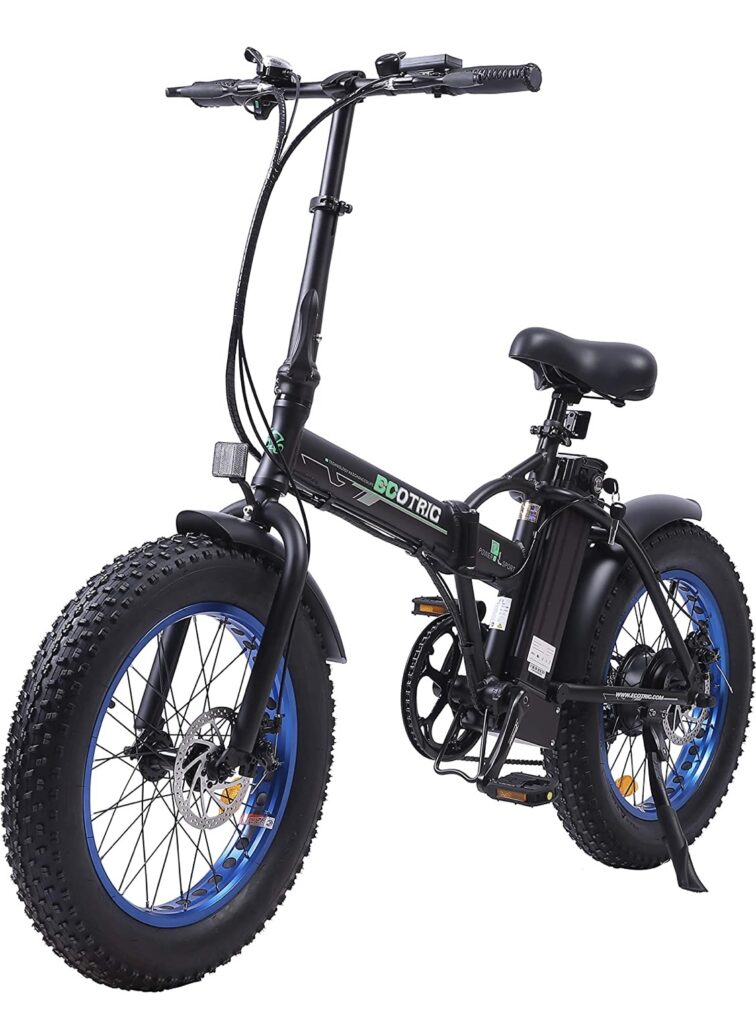 Ecotric Electric Bike
*Ecotric Fat Tire Electric Bike made the list of Best Ebikes Under $700.
Powered by a 500W motor and 36V 12Ah lithium battery. Expect a 21 mile range on a flat road at a speed of around 20 mph on a full battery charge. The recharging battery takes 6-8 hours to fully charge. The 20 inch fat tires are 4 inches wide and are comfortable on a variety of terrains. This electric bike is also embedded with Shimano 7-Speed external, which allow for a more comfortable and smoother ride.
Swag Cycle Folding Electric Bike
For those in the market for the lightest electric bike or best electric bike for kids, Swag Cycle folding electric bikes are a great entry level beginner e bike for kids or adults under 200 pounds. Swag Cycle e bike is completely foldable and weighs 30.4 pounds. The battery has a range of 15.5 miles at a max of 18 mph on a full charge (3-4 hours to fully charge). The Swagcycle comes equipped with a USB port for easy cell phone charging. Swagcycle's app gives smart riders robust data on their trips like speed, GPS, etc.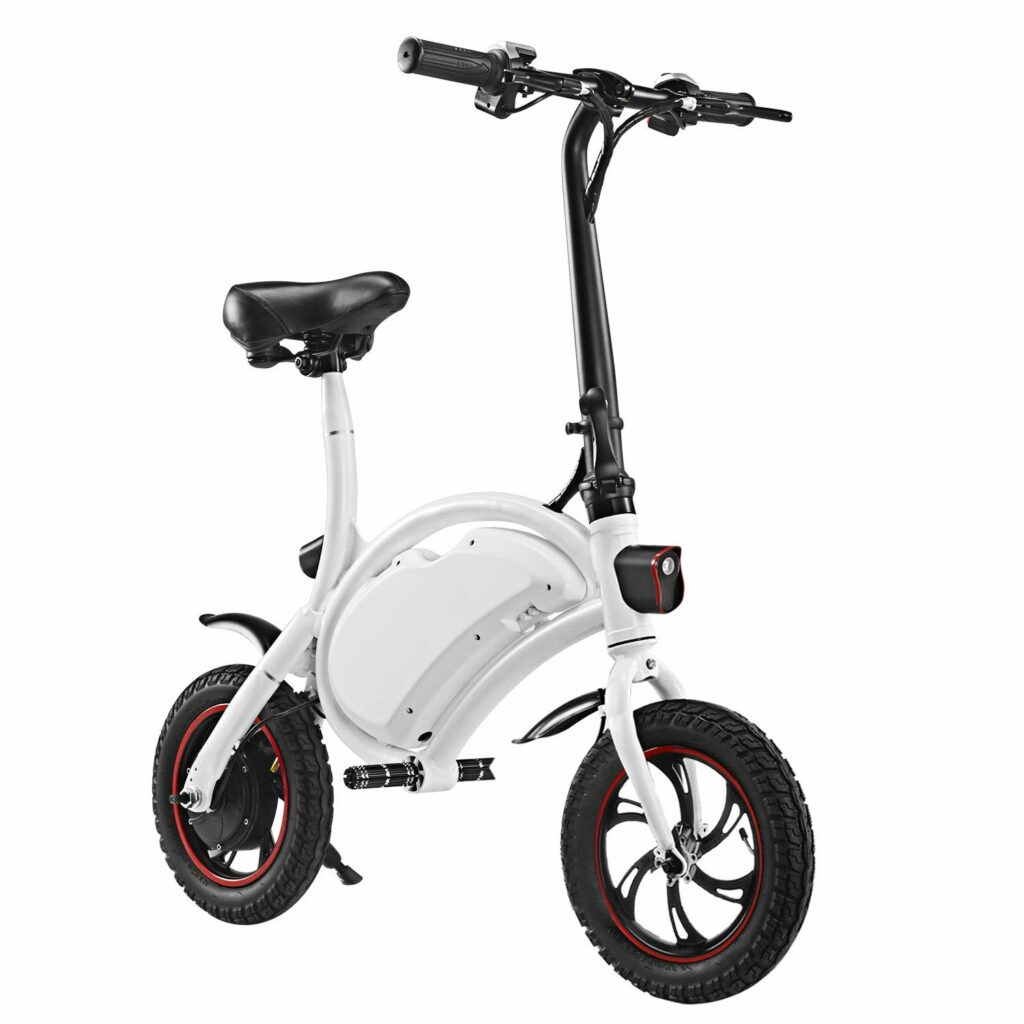 Shaofu
Shaofu Folding Electric Bicycle features speeds up to 15mph with a 10-12 mile range. The Shaofu bike weighs 26.5 pounds and is fully collapsible for convenient transport and storage. The battery takes 3 hours to fully charge. Shaofu is equipped with front headlights and braking tail lights along with a horn for extra safety precaution. Rear disc brakes also gives the rider greater control and higher stopping performance. The compact folding e-bike is popular amongst short distance city commuters.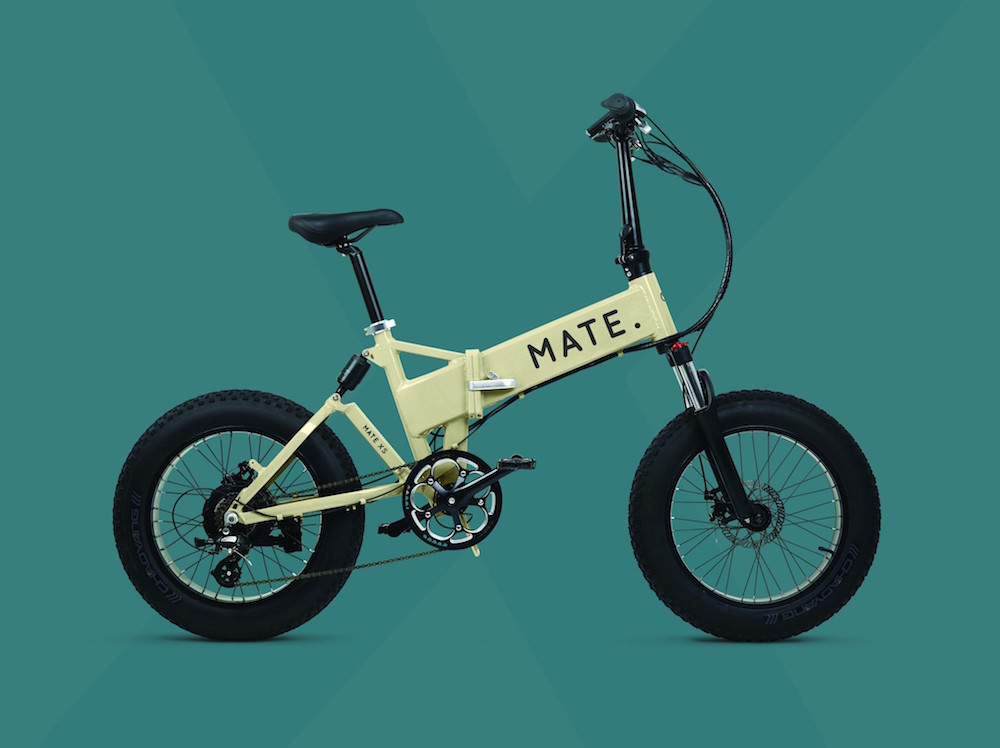 MATE X
MATE X Electric Bicycle is packed with high tech features like a USB charging port and LCD screen. The fully foldable aluminum frame comes in 5 colors and weighs 50 pounds. Full suspension and 20 inch tires that are 4 inches fat provide smooth riding on all terrains. Mate offers a 14 day money back guarantee and a 2 year warranty. Mate X boasts speeds up to 20 mph with a range of 60 miles per charge.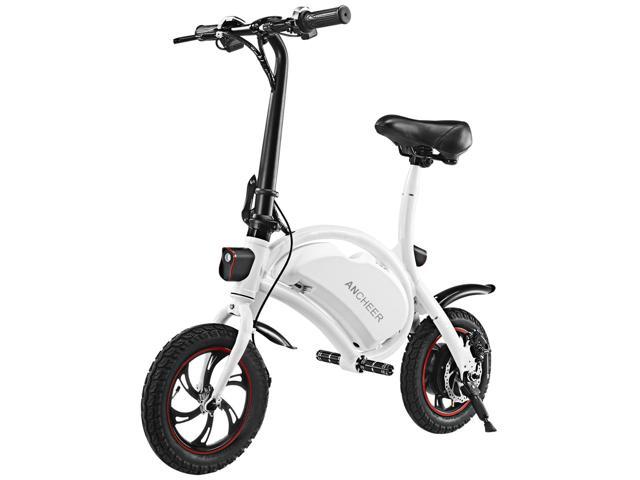 Ancheer Electric Bike
ANCHEER 350W Folding Electric Bike weighs 26.5 pounds and is super convenient for short distance commuting. Ancheer boasts a 10-12 mile range and a 15.5 mph max. The rechargeable battery takes 3 hours to fully charge. Front and rear disk brakes provide enhanced performance for stopping in the rain. Ancheer also equipped their folding electric bike with a city commuter favorite, cruise control.