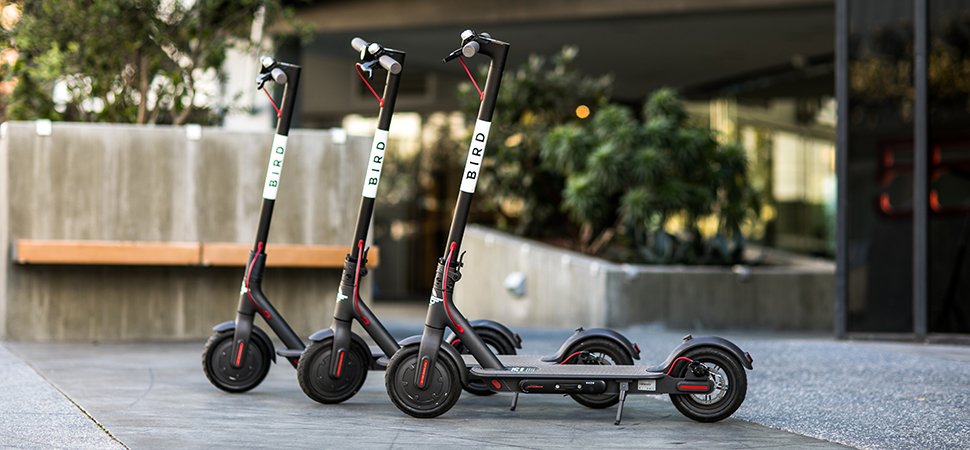 The first time I saw people on Bird scooters in San Diego, I knew that I had to rent one and experience it personally. I was surprised to see people of all ages zooming around on the sidewalks and the streets. After people watching for a few minutes, I rented a Bird scooter on a random sidewalk and zoomed around the Gaslamp District. As soon as I got back to my hotel that night, I ordered 2 GoTrax scooters just like Bird uses in their rentals. For a city dweller like me that hates to drive, my electric scooter gives me a ton of freedom to move around while providing an equally enjoyable experience riding. Zooming around in the city on an electric vehicle still makes me feel like I'm living in 3019 while everyone else is in 2019. Electric vehicles represent the largest advancement in human transportation since the car was invented. Affordable, lightweight, comfortable, and high performing e-bikes are hitting the market and modern commuters should all jump onboard.
We All Know The Environment Needs All The Help It Can Get
Everyone agrees that reducing our dependency on cars would have a positive impact on the environment. With advancements in technology, scooters are now lightweight, foldable, affordable and much more appealing to the general population than the old school Vespa that was super heavy, expensive, difficult to store. It was too inconvenient for the average city dweller to rely on a scooter as a primary means of transportation. With foldable electric scooters and bikes, long range travel via clean energy is now a viable option.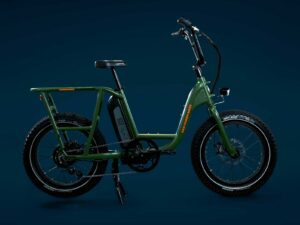 Modern Commuters Embrace Micro Mobility
Electric vehicles give modern city commuters an alternative transportation option. Electric bikes and electric scooters are the future of personal travel. The bikes are getting more comfortable and more advanced all the time. Battery options range from 16- 150+ miles depending on the type of electric vehicle. Electric bikes and scooters boast features that appeal to various lifestyles and are entering the market rapidly. Bike companies are giving money back guarantees to buyers on their products and quality has been impressive from a ton of different brands.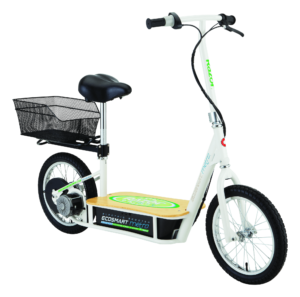 Providing Top Reviews Of The Hottest Electric Scooter and Electric Bikes
Electric scooter and bike enthusiasts have many choices when it comes to selecting the right electric vehicle for their personal lifestyle. Even though electric scooters and bikes are a new technology, there's a ton of brands in the market. Every day new electric bike and scooter brands are popping up. Sorting through the current electric vehicle market to find the perfect fit for your lifestyle is not easy with new brands and technology coming out so frequently.
Brands We Have Our Eye On

Juiced Bikes' City Scrambler is a sexy bike. The City Scrambler features a stylish retro look  combined with modern technology and tops out around 28 mph. Long range battery capabilities give this bike a 20-100 mile range. Juiced Bikes also features adjustable sizing so the handlebars easily customize to provide a comfortable upright riding position for adults 5'4 and over. Razor's Eco Smart Metro Scooter is a practical electric vehicle that would be perfect for city travel. Razor's storage option on the back of the bike along with adjustable handlebars and seat for customized comfort. Rad Power Bike's RadRunner is an incredible bike that tops out at 20mph with a 20-45 mile range depending on battery. The RadRunner is highly customizable an adjustable driver's seat and over 300 accessory options. RadRunner's Passenger Package adds another seat to the bike to accommodate 2 riders.